WELCOME to NES Sporthorses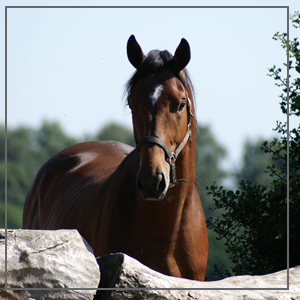 Here at Woodhill Farm we strive to produce sound, bold, athletic horses with a willing, generous temperament that will want to work through all the stresses of the modern competition horse.
 
Having ridden and observed many competition horses and broken and trained countless young horses, I have experienced first hand the importance of a good temperament being possibly the most important founding factor of any competition horse.
By watching the successes of some of this countries major competing breed lines such as Sam Barr's Welton Horses and Diana Scott's Ben Faerie lines. The quality of these foundation lines continues to shine through generations on, as many current top ranked horses in a variety of spheres include these lines in their pedigrees. Our aim is to build on these lines and stand all round sires that will put their stamp and temperament on any horse in any discipline and produce top class competition horses for the future.
We are a family run stud with my wife Sarah and I doing all the stud work and foaling. We have built up a well equipped premises here at Woodhill Farm with large foaling pens, stocks for veterinary work, CCTV, weigh platform, large loose housing for young stock, woodchip arena / corral for covering etc. We have ample good grazing to support summering mares and we produce our own haylage to support those that stay a little longer or return to foal with us. We are currently looking at expanding into AI work on completion of the appropriate training.
We have a number of our own retired competition mares by sires such as Java tiger, Welton Ambassador, Fleetwater Vital Time, Osymandias, Le Moss, Huntingfield Rebel, Primitive Rising and other varied sires to produce a selection of horses for all spheres. We keep and produce young stock of all ages many of which are available for sale.
Away with the Faeries

Bay Stallion. 16.2HH. 2003

By Brendon Hot Rumour out of Highland Royal Dawn

---